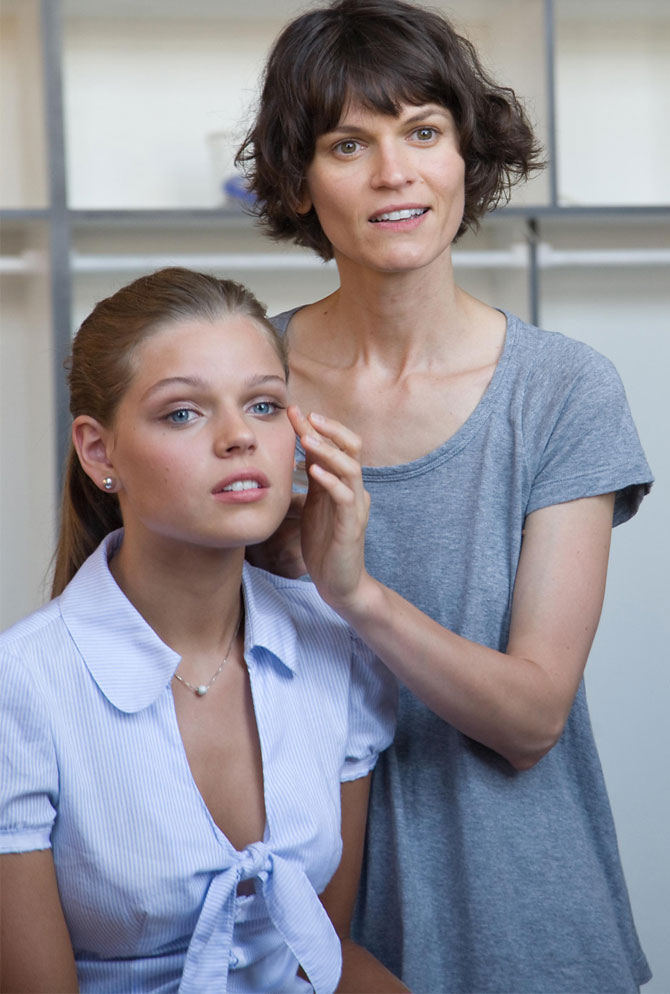 Many women buy a lot of cosmetic products that they hardly use or do not use at all. They either don't have time or are not sure how to apply them.
Blanka Dudas is running a workshop aimed at educating you in simple, quick and effective techniques to help you look your best. She will simplify your beauty regime demystifying the confusion of make-up application. Learn the basics of natural makeup application, from foundation and concealer, to eyes, lips and cheeks. Discover what you need and what you don't, how you can cut cost and time and look your best! You don't need a lot of products, you don't need a lot of brushes, you don't need a lot of time. It can be very simple!
Blanka is dedicated to transforming the way women use make-up. She believes that when one looks at a face, one should notice the face, not the makeup. Makeup should be there to enhance the face, not to cover it up. It should not attempt to cover and conceal and change a woman's beauty. It should bring out it's best features and make the most of it. It should be about harmony with life and nature.
Blanka has seen many skin reactions and allergies that constant use of makeup can cause. She searched for years to find a natural range which looks after the skin as well as making it more beautiful. She found such a range in rms beauty. Designed by a fellow makeup artist Rose Marie Swift from New York, this beautiful new colour line uses live organic ingredients, mineral colours and Rose-Marie's vast experience with makeup to produce formulations that actually work. Rose-Marie Swift is widely acclaimed in the world of major glossies, having worked for almost all of them (Vogue, Harpers Bazaar et al) and she's also the makeup artist of choice for girls like Giselle.
There are no synthetics, petrochemicals, parabens or other nasties. In fact, there's no artificial anything. It's the ultimate colour cosmetic for the health and fashion conscious woman. You can find out more about this product at www.rmsbeauty.com.
What the workshop entails: Skin preparation and basic skin care. How to look your best without looking overly made up. Foundation and do you need it; how to choose the right colour, how to apply it. Use of concealer: where, why and how. Eyes, lips, cheeks, luminizers, mascara.
Where
Upstairs, 123 Auburn Road, Hawthorn, Vic 3122 (above Sprout organic store)
When
Saturday afternoons from 2.00pm until 6.00pm (dates to be confirmed)
Bookings
Please email [email protected]